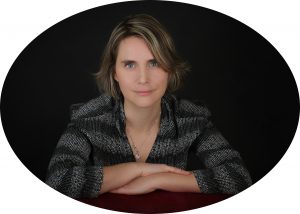 Juliette Mey est une romancière française née en 1979.
Passionnée depuis toujours par la littérature, elle écrit depuis de nombreuses années. Suite à une première expérience autour des scénarii cinématographiques, elle retourne à ses premiers amours : l'écriture de romans.
Après avoir écrit plusieurs fictions, elle se décide à publier la plus aboutie d'entre elles – Up and down – sur une plateforme littéraire en ligne. L'audience grandissante la pousse à poursuivre cette aventure. Ses dizaines de milliers de lectrices la convaincent d'auto-éditer ce premier roman.
« Up and Down » – saison 1 – est publié en septembre 2015.
« Up and down » – saison 2 – en avril 2016
« Up and down » – saison 3 – en juin 2016
Plusieurs autres roman ont été publiés en 2016 :
– Célia ( aout 2016)
– Entre Deux
– Paul ( décembre 2016)